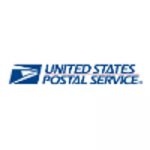 Website United States Postal Service
Job Description:
Regularly operates a heavy duty tractor-trailer either in over-the-road service, city shuttle service, or trailer spotting operations.
&lt
Job Responsibilities:
Operates a tractor-trailer in conformity with time schedules and in accordance with instructions regarding the route assigned; or operates a tractor-trailer in unscheduled service directed move by move by telephone, two-way radio or through designated supervisors.
Picks up and delivers bulk quantities of mail at postal installations, mailing concerns, railroad mail facilities and airports.
Ascertains the condition of the tractor-trailer prior to leaving and in returning to garage; reports all accidents , mechanical
defects noted, and mechanical failures in the course of the trip.
Makes decisions respecting changes in route in emergency; makes emergency decisions respecting loading mail or leaving it for later trip.
In addition, may prepare daily trip reports; make minor repairs or adjustments to vehicle in emergencies; load and unload mail; perform other duties as assigned by a supervisor.
Job Requirements:
Applicants must have two-years of general driving experience with at least one-year full time, or equivalent, of driving 7-ton trucks or buses of 16 passengers or over. A minimum of six months of the required total driving experience must be in a tractor-trailer.
Note: The required amount of experience will not in itself be accepted as proof of qualification. The applicants' record of experience and training must show the ability to perform the duties of the position.
Applicants for these positions must complete an Assessment Questionnaire.
Applicants must be physically able to perform efficiently the duties of the position.
Job Details:
Company: United States Postal Service
Vacancy Type:  Full Time
Job Location: Springfield, IL, US
Application Deadline: N/A
&lt
jobstrivia.xyz