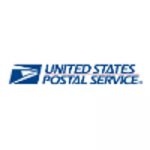 Website United States Postal Service
Job Description:
Assists with, and operates, a heavy duty tractor-trailer either in over-the-road service, city shuttle service, or trailer spotting operations on a pre-established route to pick up and transport mail in bulk.
&lt
Job Responsibilities:
Operates a tractor-trailer in conformity with time schedules and in accordance with instructions regarding the route assigned; or operates a tractor-trailer in unscheduled service directed move by move by telephone, two-way radio or through designated supervisors.
Picks up and delivers bulk quantities of mail at postal installations, mailing concerns, railroad mail facilities and airports.
Ascertains the condition of the tractor-trailer prior to leaving and in returning to garage; reports all accidents, mechanical defects noted, and mechanical failures in the course of the trip.
Makes decisions respecting changes in route in emergency; makes emergency decisions respecting loading mail or leaving it for later trip.
In addition, may prepare daily trip reports; make minor repairs or adjustments to vehicle in emergencies; load and unload mail; perform other duties as assigned by a supervisor.
Job Requirements:
Applicants must have a valid commercial driver's license (CDL) from the state in which they live. If applicants have an intrastate CDL, they must self-certify to their state that they operate or expect to operate in excepted interstate commerce, as required by 49 CFR part 383.71(b)(1)(ii). Each state has its own procedure for completing the self-certification process, so applicants should seek assistance from their Department of Motor Vehicles or their state's equivalent, if they are unaware of how to do so.
Applicants must have a safe driving record, and at least two years of unsupervised experience driving passenger cars or larger vehicles and one year of full-time unsupervised experience (or equivalent) driving a 7-ton or larger truck, tractor-trailer, or a 16-passenger or larger bus. The driving must have taken place in the U.S. or its possessions or territories or in U.S. military installations worldwide.
Further, applicants must inform the Postal Service of all previous employment as the driver of a commercial vehicle for the past 10 years and complete a Driving Notification and Compliance Certificate. Applicants must be drug-free, which requires
Job Details:
Company: United States Postal Service
Vacancy Type:  Full Time
Job Location: Fresno, CA, US
Application Deadline: N/A
&lt
jobstrivia.xyz