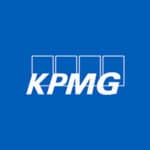 Website KPMG
Job Description:
When you join KPMG you'll be one of over 207,000 professionals providing audit, tax, advisory and business enablement services across 153 countries.
&lt
Job Responsibilities:
Plan and coordinate travel using Concur.
Proactively and independently manage the partners' calendar and contact database in order to maximize best use of the partners' time.
Coordinate meetings, conference calls, video conferences, net meetings etc., organize materials and take minutes.
Assist in the preparation and submission of time and expense reports for partner(s) supported.
Provide billing support to the team.
May assist in coordinate of tax return preparation and E-Filing.
Job Requirements:
College diploma or an equivalent combination of education/experience in administrative assistant skill set.
Minimum 3 years administration experience.
Intermediate/Advanced skills with MS office word, Outlook, Excel, and PowerPoint etc.
Excellent grammar, vocabulary and communication skills.
Exceptional time management skills.
Proven ability to deal with sensitive materials with a high degree of tact and discretion.
Job Details:
Company: KPMG
Vacancy Type:  Full Time
Job Location: London, England
Application Deadline: N/A
&lt
jobstrivia.xyz